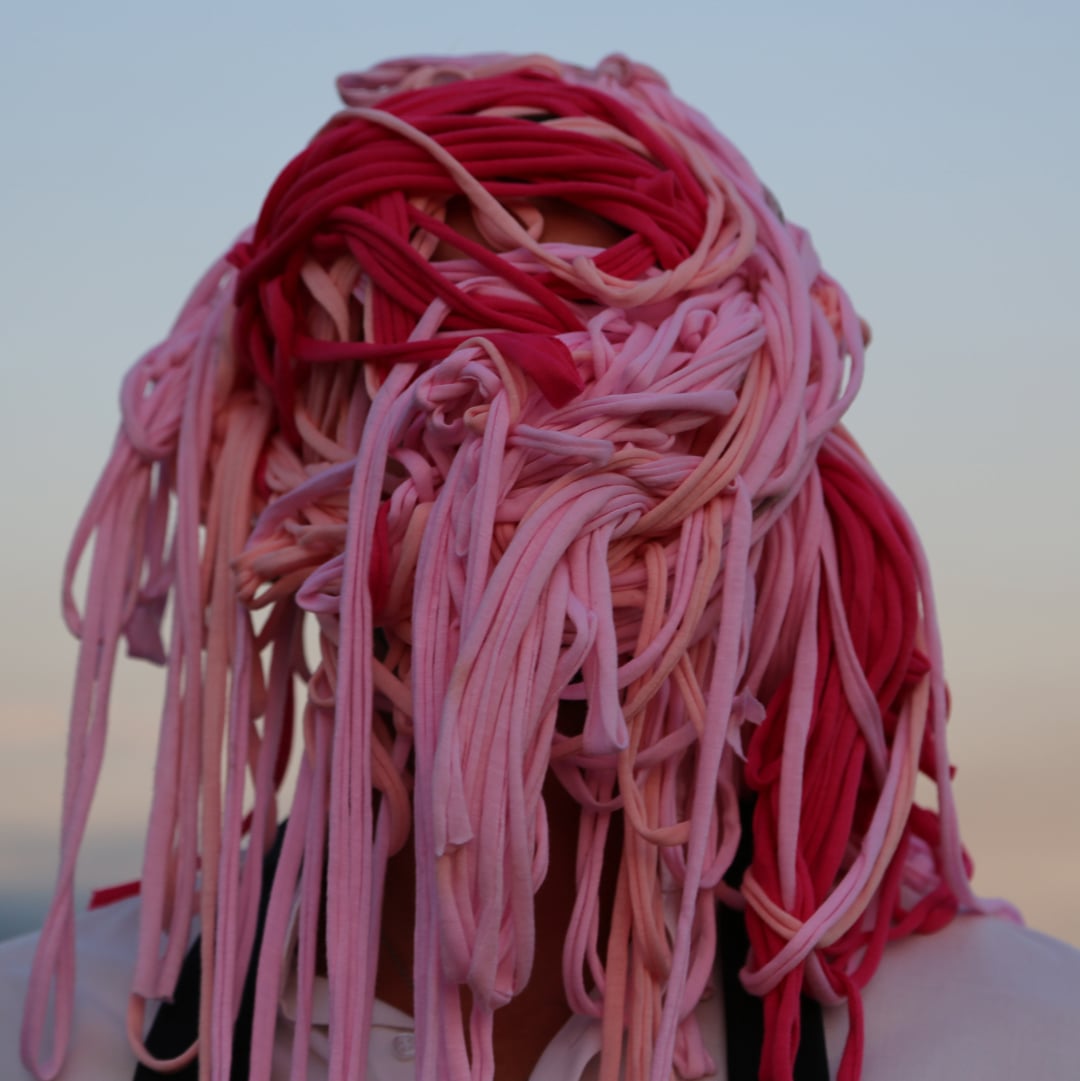 Lanfranco Aceti, Self-Portrait of the Artist as a Young Revolutionary as Performed by Francesco Sacco, I, 2021. Photograph from the performance. Dimensions: 100 cm. x 67 cm. 17th Venice Architecture Biennale. Curated by: Alessandro Melis.
---
Lanfranco Aceti is an artist, curator and academic who produces installations, projects in public space, performances and exhibitions on issues such as social justice, postdemocracy, migration, climate crisis, forms of resistance and matriarchal social assumptions. He is the founder of The Studium: Lanfranco Aceti Inc. (www.lanfrancoaceti.com) and founder and Director of the Museum of Contemporary Cuts (MoCC). (museumofcontemporarycuts.org)
Aceti is currently continuing to develop a major international project, Preferring Sinking to Surrender, created for the Venice Architecture Biennale 2021, in collaboration with the Museum of Suburbs, which includes performances in major cities around the world. As an artist, he has exhibited numerous solo projects including the public performance Car Park part of Internet of Cars curated by Helen Sloan for SCAN and the John Hansard Gallery; Who The People? an installation artwork acquired in its entirety by Chetham's Library and Museum, Manchester; Sowing and Reaping, installation works acquired in their entirety by the National Museum of Contemporary Art, Cyprus; Hope Coming On, a site-specific choral performance he designed for the Museum of Fine Arts, Boston and created in front of Turner's painting Slave Ship (Slavers Throwing Overboard the Dead and Dying, Typhoon Coming On); Shimmer, a series of sculptural, photographic, and pictorial works curated by Irini Papadimitriou (V&A) at the Tobazi Mansion in Hydra; a large choral performance entitled Accursed for the Thessaloniki Biennial in Greece; and Knock, Knock, Knocking, an installation in public space in the Mediterranean Garden Pavilion at the New Sea Waterfront in Thessaloniki.
As a curator, Aceti served as director of Kasa Gallery in Istanbul, where he exhibited a series of innovative works including 75Watts by Revital Cohen and Tuur Van Balen, acquired by MoMA, and Loophole4All by Paolo Cirio, awarded the 2014 Golden Nica at Ars Electronica. He curated The Small Infinite at the John Hansard Gallery featuring artworks by John Latham never previously exhibited. He has participated in numerous art fairs such as Art Athina, Art International, Supermarket and Contemporary Istanbul, both as curator and artist. In 2011 he curated the exhibition Uncontainable as part of the parallel events of the 12th Istanbul Biennial and curated works for the media façade of the Museum of Contemporary Art in Zagreb. In 2016 he curated a series of works grouped under the title THE SOCIAL at the Museum of Fine Arts, Boston, the Boston Athenaeum, the Victoria and Albert Museum, and other public spaces in Boston and London. In 2017 he curated a new public performance by Stefanos Tsivopoulos, One Step Forward Two Steps Back, on the sidewalk of the White House in collaboration with the Cooper Gallery of African and African American Art at Harvard University and Ad Nauseam a public intervention for documenta14. He is currently curating and bringing to completion Empty Pr(oe)mises begun as a collaboration between the National Museum of Contemporary Art in Athens and Museum of Contemporary Cust and developing new curatorial projects.
As an academic, Aceti is Editor in Chief of the Leonardo Electronic Almanac (The MIT Press/Leonardo), for which he has edited more than 12 volumes. He also founded in 2017 Contemporary Arts and Culture (CAC), a platform for MIT Press and Leonardo Journal art publications and collaborations hosted at MIT. He has lectured internationally at prestigious institutions such as Yale, Harvard, RCA, Goldsmiths, New York University, Goldsmiths, and Central Saint Martins. His writings have been published in numerous international academic journals-MIT Press, Routledge, Bloomsbury and Sage. He has been a visiting fellow and visiting professor at HDS @ Harvard University, ACT @ Massachusetts Institute of Technology and KHM, Cologne. He is now working on several new publishing projects, Prostitutional Aesthetics, Art and Anger, Alarm! and two pamphlets on college education entitled Ten Reasons Why Not to Pay for a College Degree and Ten Ways to Identify Fake Colleges that Sell Degrees. He is also collaborating with Dolores de Alma Blanca on the editing and translation of her poetry collections and novels.
---
Reports of this point of view
Last selection 07/10/2022
Last selection 08/10/2022
Last selection 08/10/2022
Last selection 08/10/2022
<! –– fine segnalazioni ––>